Poker Tournaments in Savannah, Georgia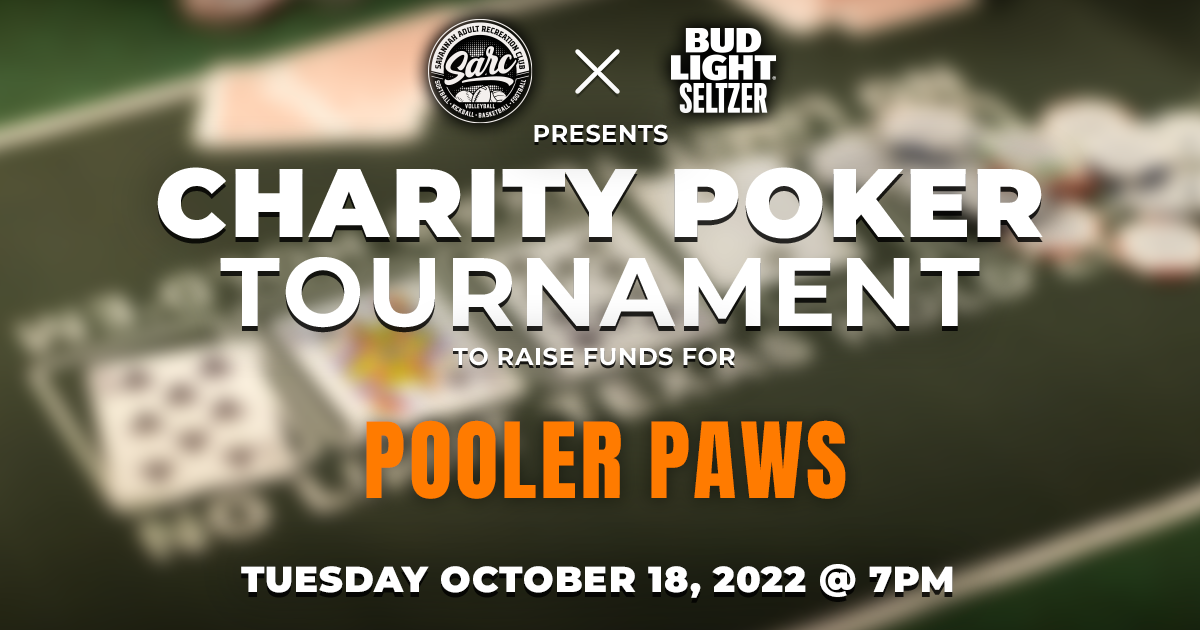 Charity Poker Tournament at PS Tavern
11 W. Bay St, Savannah, GA 31401
October 18, 2022 at 7:00PM
Taking a break from our weekly poker night, organizers will be hosting a charity tournament to help raise funds for Pooler Paws. Information about the charity is listed below.
The tournament will be formatted in the following way:
$30 buy-in; unlimited $20 rebuys until the first break
A majority percentage of the buy-in goes to the charity*
Remaining percentage of the buy-in goes to the top three winners*
*Amounts decided on premise after the event begins. Organizers do NOT take a percentage.
If you have any questions, text Waldo at 912-200-7902
Pooler Paws is a local non-profit (501C3) organization helping the feral cat community in Pooler, GA and surrounding areas. Our members are kind- hearted, caring, generous cat-loving humans! Our mission is to trap, neuter and return feral cats in our area. We also re-home cats/kittens that demonstrate friendly or nonferal behavior. This includes feeding, trapping, fostering and transporting to and from vet offices for medical needs or sterilization. There are hundreds of feral cats in our area (and counting). We have 17 members in our group. These individuals provide their time and money to care for these animals.
More information can be found at: https://www.poolerpaws.com/